---
---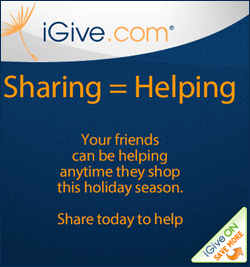 Shop with iGive and a portion of your purchase will go to LIFT
The iGive Button makes it really, really simple for you and your friends to help support our family organization financially.
The iGive Button is a simple browser app that makes helping LIFT free and automatic. It lets stores know that you want a percentage of every purchase you make donated to LIFT, at no cost to you.
Download the iGive Button today, and help LIFT help our children!
---
---
---
---

Welcome to LIFT!
Long Island Families Together (LIFT) is a parent-governed, youth-guided, 501(c)3 not-for-profit organization.
LIFT was created to raise awareness about children's mental health services on Long Island, and across New York State.
Thanks to the efforts of many family members and professionals, LIFT is able to bring about positive changes to the lives of the families and youth we serve in our communities.
Our website provides ways for you to learn more about LIFT and get involved. With your help, we can continue to make a difference.
Thanks for visiting us. Your support is greatly appreciated.

---
REGISTER: Our 11th Annual Legislative Breakfast
Dear Members, Families, Friends, and Colleagues,
Our 11th Annual Legislative Breakfast is fast approaching!
Tuesday,September 23, 2014
Melville Marriott
1350 Old Walt Whitman Road
9:00 - 10:00 a.m Registration & Continental Breakfast
10:00 - 11:30 a.m Program and Speakers
Please make plans now to attend this celebration and annual forum that provides an opportunity to discuss with our local officials the impact of changes to human services for children and families. This is also a wonderful opportunity for parents and agency representatives to network and share information with each other on available and needed children's mental health programs and services.
Advance registration is needed to attend this event. There is no fee for families to attend and the Professional / Agency Staff registration fee is the same as previous years; $25 per attendee.
Families may register by either returning the Family Registration form attached here or sending an email to administrator@lift4kids.org with the information requested in the forms.
FAMILY REGISTRATION INFORMATION NEEDED
First and Last name of All Family Members Attending
Email address for all attendees
Address / Street / City / Zip
Best Telephone Contact Number (specify cell, home, business)
Professionals and Agency staff should use the Prof / Agency Registration attached here to register.
For more information, please contact Eileen Kadletz LIFT Program Coordinator, 631-264-5438 ext 103
---
ADOPTION SUPPORT GROUP
If you are parenting a child who joined your family through a domestic or international adoption, or who came into your care through the foster care system, then this group is for you!
Join us as we discuss topics relating to the unique needs of our children. We will learn therapeutic parenting techniques, and offer practical advice and support to help you and your family be the best you can be!
All meetings are typically held on the first Thursday of each month, 7:00 pm to 8:30 pm, at the offices of LIFT, 193A Broadway (Rt. 110), Amityville. RSVP to Eileen Kadletz, LIFT Program Manager at 631 264-5438 ext 103.
Youth Group starting Summer 2014!
For youth adopted domestically, internationally or through Foster Care
We look forward to seeing you there! See
attached flyer and please share as appropriate.
Directions: Heading South on Rt. 110. Go under the train trestle and make the 2nd LEFT onto Union Avenue. Make the first RIGHT into parking lot. Office entrance is in the back of 193 Broadway.
---
---
"Everyone can be great, because everyone can serve."

— Martin Luther King, Jr.