---
---
---
---
Adoption Support Group!
Are you the parent or caregiver of an adopted child or a foster parent? If so, please join us for our NEW Adoption Support Group for Parents!
Call our office to find out more: Eileen Kadletz, 631-264-5438 x103, ekadletz@lift4kids.org
Need Help? Check out our Adoption Resources Links.
---
---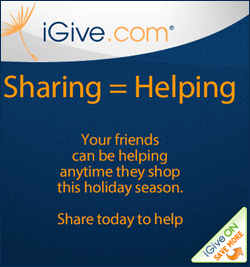 Shop with iGive and a portion of your purchase will go to LIFT
The iGive Button makes it really, really simple for you and your friends to help support our family organization financially.
The iGive Button is a simple browser app that makes helping LIFT free and automatic. It lets stores know that you want a percentage of every purchase you make donated to LIFT, at no cost to you.
Download the iGive Button today, and help LIFT help our children!
---
---
---
---

---
---
---
ADOPTION SUPPORT GROUP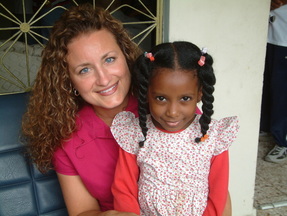 Below are the dates for the LIFT Adoption Support Group meetings for the remainder of 2013.
We will be starting the 4 part DVD series from Heather Forbes, Beyond Consequences, on June 6th, with a time for discussion following.
We look forward to seeing you there! Reply here to rsvp or call Eileen Kadletz, LIFT Program Manager at 631 264-5438 ext 103. A prompt reply is appreciated so we can plan accordingly.
All meetings are typically held on the first Thursday of each month, 7:00 pm to 8:30 pm, at the offices of LIFT, 193A Broadway (Rt. 110), Amityville.
Remaining Meeting Schedule for 2013
November 7th
December 5th
Directions: Heading South on Rt. 110. Go under the train trestle and make the 2nd LEFT onto Union Avenue. Make the first RIGHT into parking lot. Office entrance is in the back of 193 Broadway.
---
GIRLS' EMPOWERMENT & SUPPORT GROUP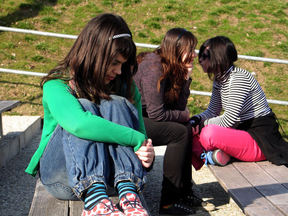 Long Island Girls Hope Together (L.I.G.H.T) - formerly known as The Girls' Empowerment & Support Group - is sponsored by Nassau County Family Support System of Care & Long Island Families Together.
Have you heard this before?
"...I don't like to be around people." "I look fat." "Nobody likes me." "I'm just in a bad mood…"
Have you SAID this before? "I'm ugly." "I can't do anything right." "I feel like nobody cares."
Are you a female age 13-21 from Long Island? Then join a group that's for you. Download our Girls Group Intake Form.
Long Island Girls Hope Together (L.I.G.H.T)
Girls Peer Support Group
We're changing back to Tuesday nights!
Meeting Dates:
Jan. 7 & 21
Feb. 4 & 18
Mar. 4 & 18
Apr. 1, 15, & 29
193A Broadway
Amityville, NY 11701
6:00 - 7:30 PM
Snacks provided.
To RSVP contact: Stephanie McGowan, 631-264-5438 x 104, youthvoice@lift4kids.org.
See <https://lift4kidsorg.presencehost.net/file_download/181d45f1-e922-41dc-9395-647d5dcfa0cb>attached flyer and please share as appropriate.
---
RiseUP! IS NOW A CHAPTER OF YOUTH M.O.V.E. NATIONAL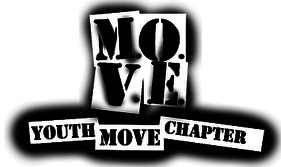 We are so excited to announce that RiseUP! is now an official chapter of Youth M.O.V.E. National!
Youth M.O.V.E National is a youth led national organization devoted to improving services and systems that support positive growth and development by uniting the voices of individuals who have lived experience in various systems including mental health, juvenile justice, education, and child welfare.
If you're interested in joining the youth movement, contact Nicole Giambalvo at 631-264-5438 ex104 or at youthengage@lift4kids.org.
---
CALLING ALL YOUNG PEOPLE...RiseUP! WANTS YOU!!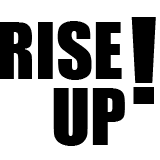 We are Looking for unique * Passionate * talented Youth and young adults Ages 13-21 from Nassau County who want to be involved:
• PLAN AND CREATE PROGRAMS AND EVENTS FOR YOUR PEERS
• Spread hope and share your experiences in youth serving systems such as mental health, juvenile justice, special education, and foster care
• Change lives by changing the system
• Be a leader in your community
If you're interested in joining RiseUP!, contact Nick DiPietro, 631-264-5438 x104, youthengage@lift4kids.org.
MEETINGS
RiseUp! Meeting Dates
---
RECREATION PACKET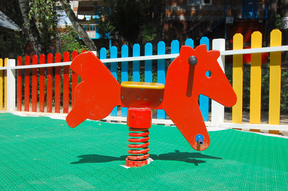 Are you looking for things to do with your children?
The Bellmore-Merrick Central High School District has put together a Recreation Packet full of good ideas!
Designed to provide information on the large amount of valuable recreation programs that take place year-round, this extensive Recreation Packet lists a variety of athletic, creative, vocational, socialization, and academic activities provided for young adults with disabilities.
---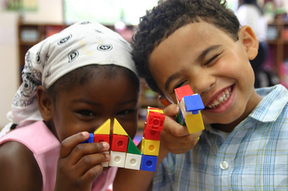 Welcome to LIFT!
Long Island Families Together (LIFT) is a parent-governed, youth-guided, 501(c)3 not-for-profit organization.
LIFT was created to raise awareness about children's mental health services on Long Island, and across New York State.
Thanks to the efforts of many family members and professionals, LIFT is able to bring about positive changes to the lives of the families and youth we serve in our communities.
Our website provides ways for you to learn more about LIFT and get involved. With your help, we can continue to make a difference.
Thanks for visiting us. Your support is greatly appreciated.

---
"The highest use of capital is not to make more money but to make money do more for the betterment of life."

— Henry Ford