Social Media Oversight Resources
yourlifeyourvoice.org: Social media is an important way to stay in touch with friends or connect with new ones, but there are downsides too. Yourlifeyourvoice.org is a great website for teens, and this comes from their page on unhealthy social media consumption.
loveisrespect.org: A great website for teens with a focus on things such as teen dating, relationships, and consent.
bulliesout.com: This resources has information about how to report dangerous or concerning content on various social media platforms.
Social Media Agreement Template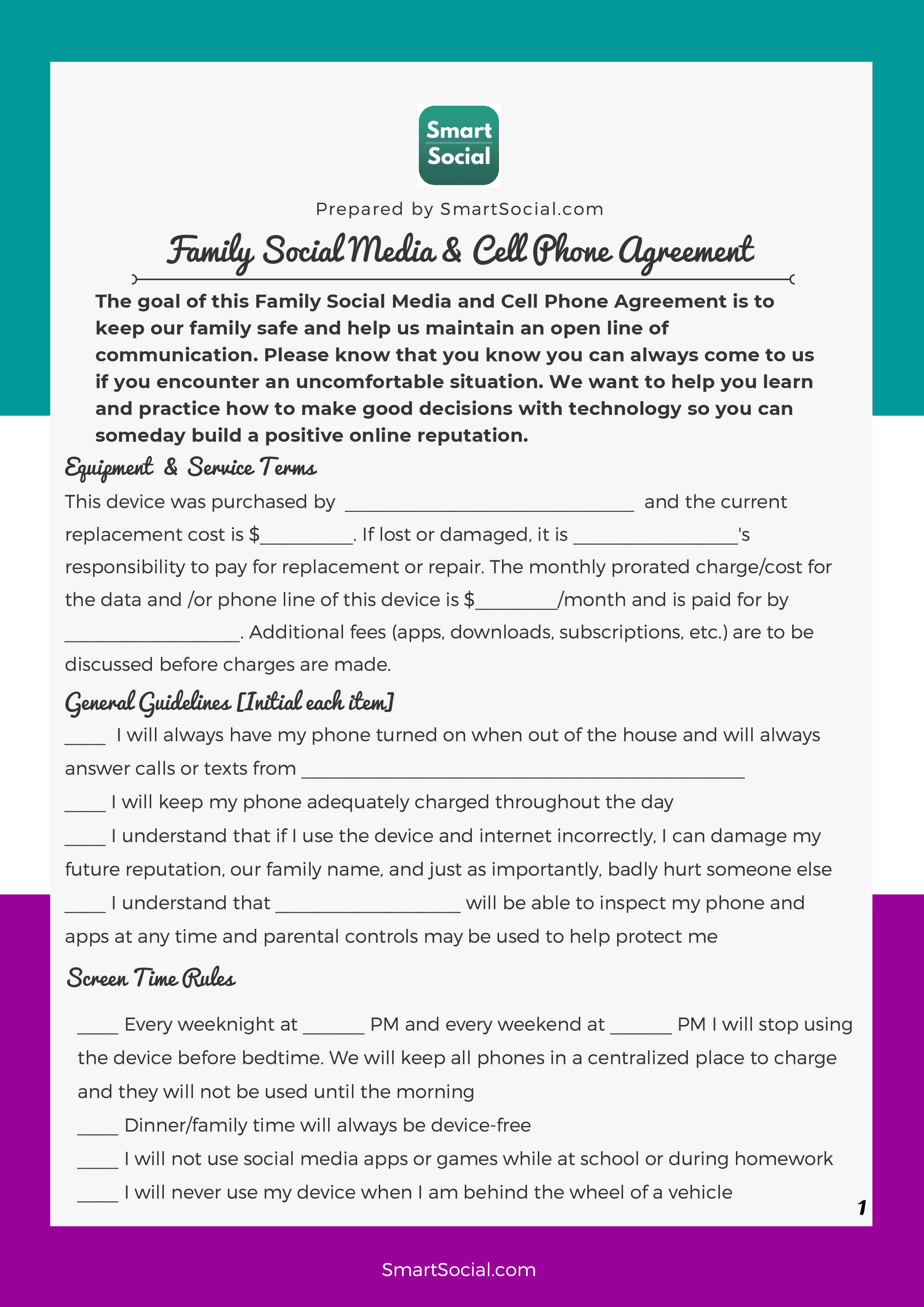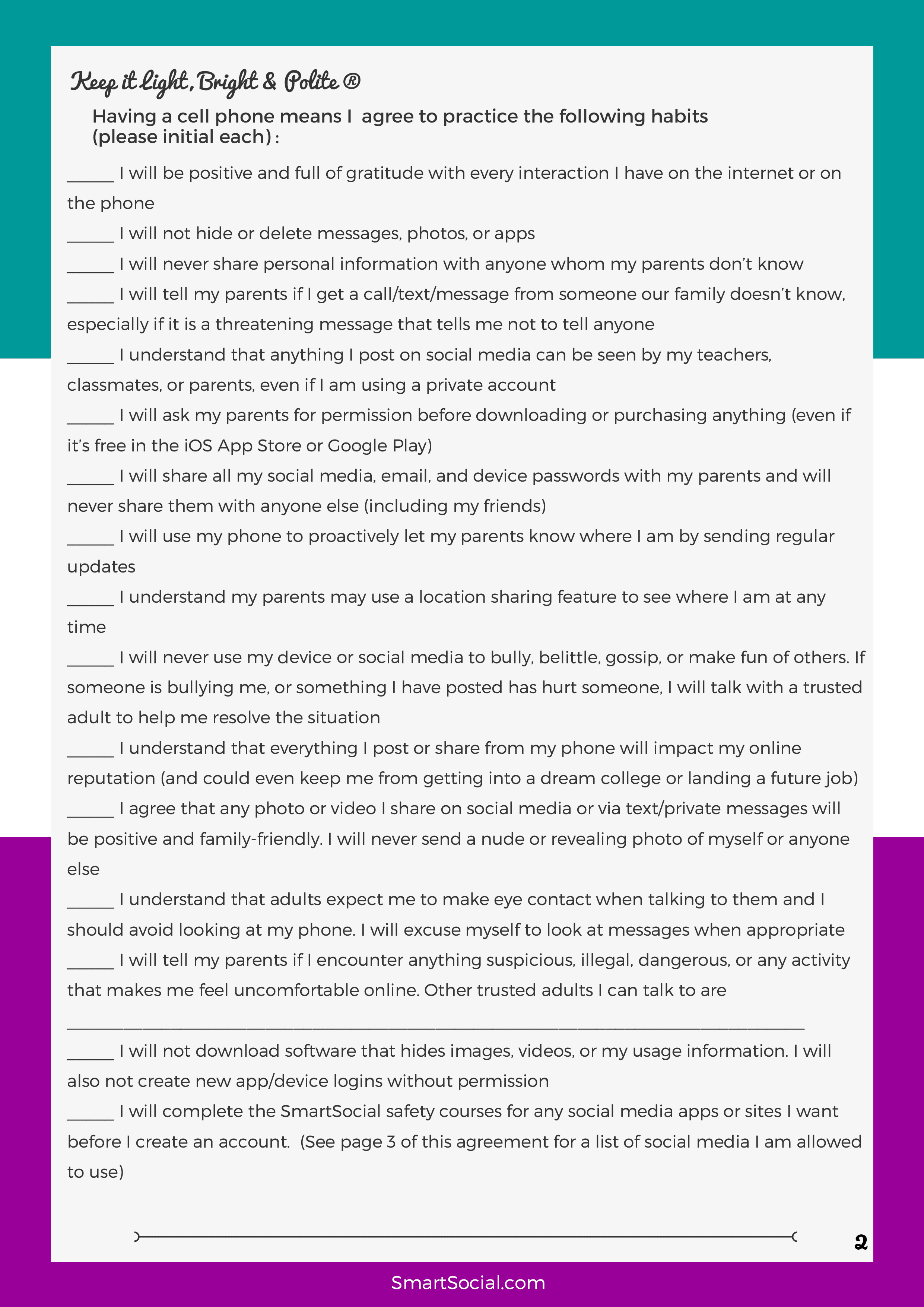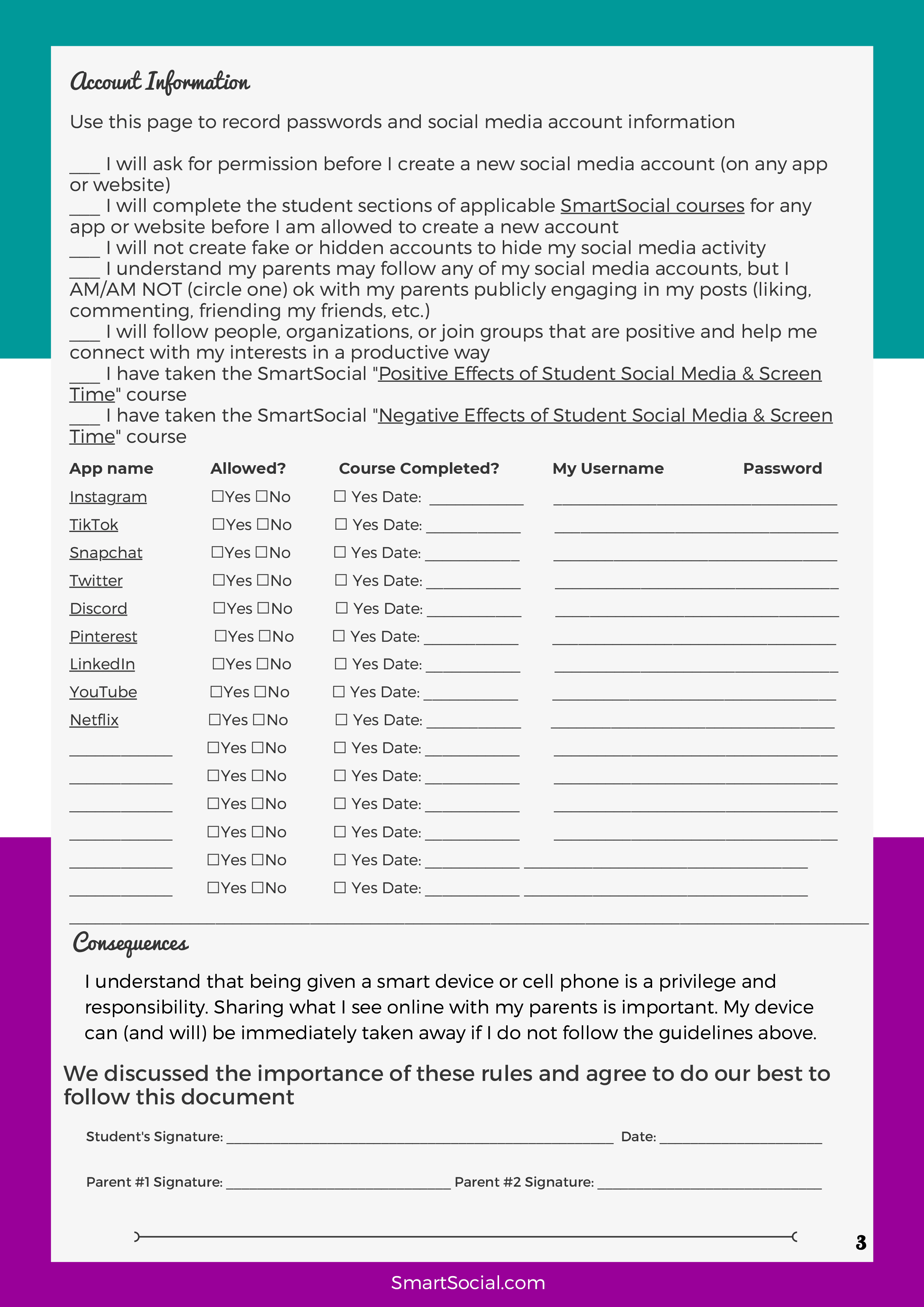 For more information about agreement templates, go to smartsocial.com